Brands
Music Meets Runway Invites You to Its Fashion Entrepreneurship And Investment Forum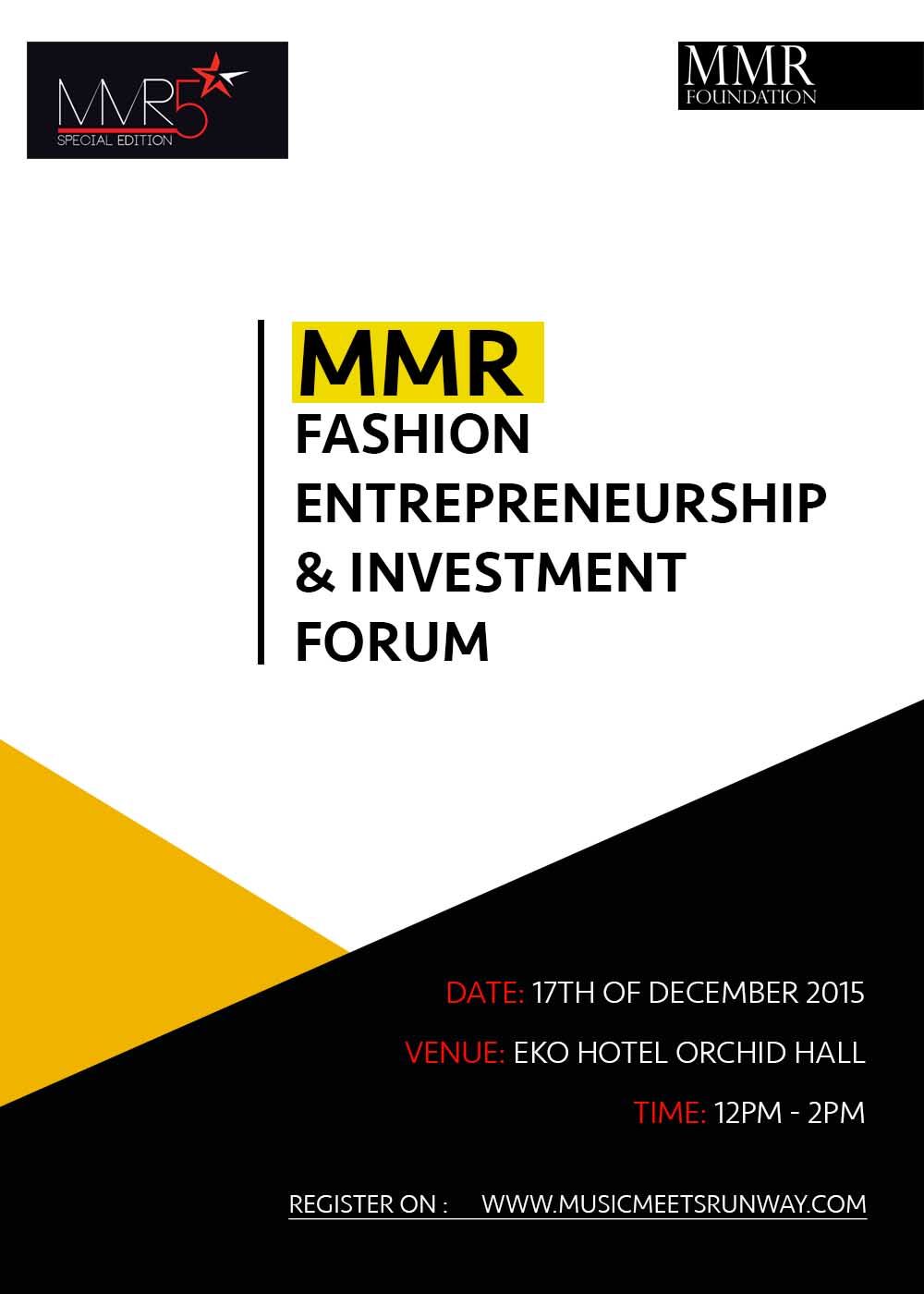 Want to learn the success secrets of some of the best fashion, beauty and business entrepreneurs of our time? Then you need to be at the Music Meets Runway Fashion Entrepreneurship and Investment Forum taking place prior to the Music Meets Runway event itself.
The event is the first to kick off the 5th anniversary celebratory week of MMR.
The fashion entrepreneurship and investment forum takes place at the Eko Hotel Orchid Hall, Victoria Island, Lagos on 17th December from 12pm to 2pm.
It will bring together an expert panel including Mr Tonye Cole (MD Sahara Group), Mr. Joseph Edgar (MD/CEO Aquila Asset Management Limited, Mo Abudu (CEO Ebony Life TV), Tara Fela Durotoye (CEO House of Tara International) Mai Atafo (Creative Director Mai Atafo Inspired), Jennifer Olize (Founder of Music Meets Runway) and much more who will discuss the issues that apply to entrepreneurs and share the secrets of their success, and it will also allow those taking part to network with their peers and make valuable industry contacts.
The forum event is part of the offering from the MMR Foundation this year – providing entrepreneurs with further opportunities to explore business success and promotion through expert advise and networking.
This event is FREE however spaces are very limited. To attend, register via link below:
http://www.musicmeetsrunway.com/registration-forms/registration-mmr-business-forum/
It will be nice if you can be a part of the event and also the main event happening on the 22nd of December at Eko Hotel & Suites from 8pm.