Technology
WOW! Nike Launches Futuristic Self Lacing Snickers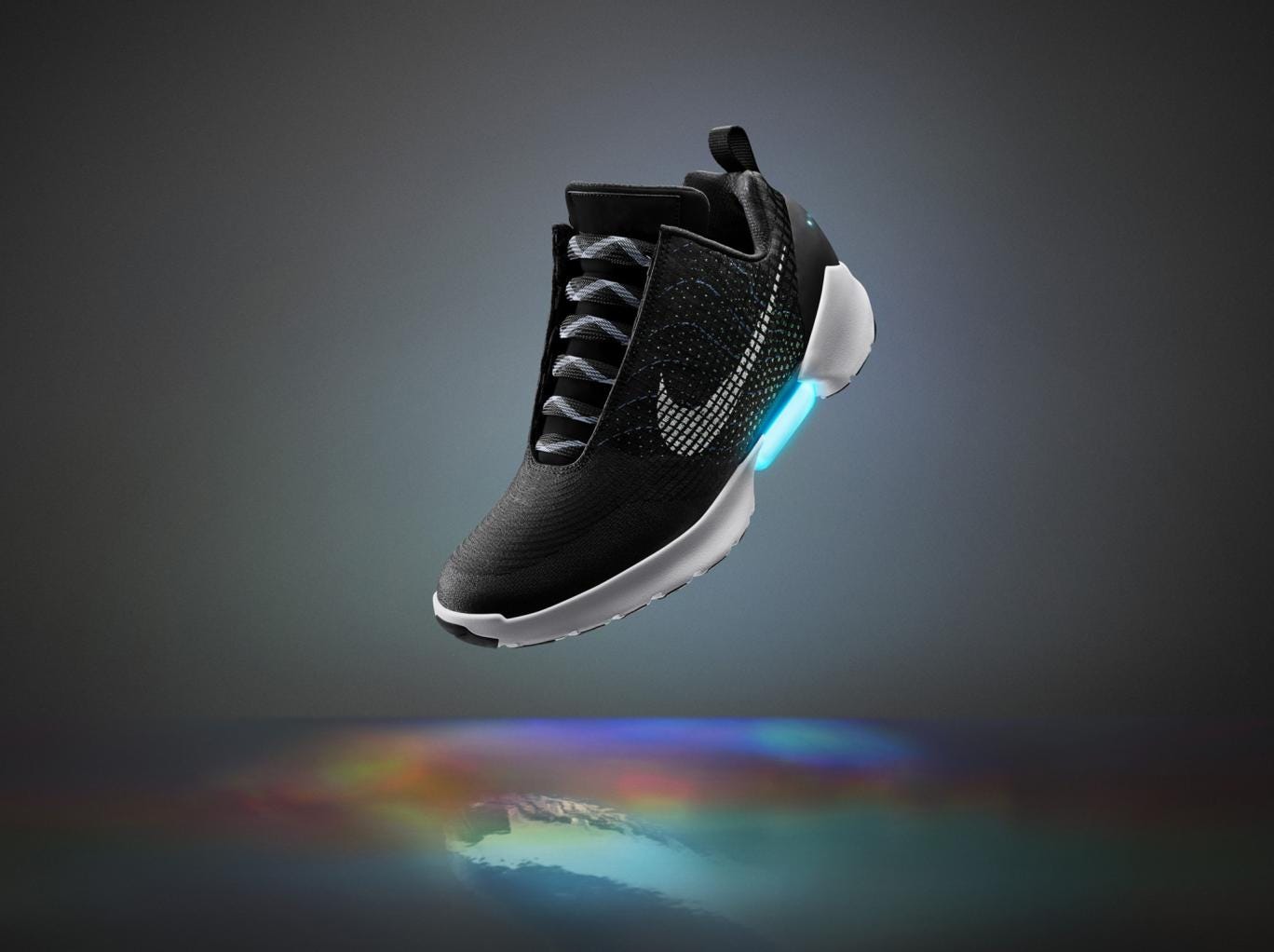 Nike has just unveiled its first self tying trainers that automatically adjust to your feet.
The new shoes use a technology called EARL (electro-adaptive actives laces), equipped with tiny electric motors and sensors that adjust the lace grip of the shoe by tightening and loosening the laces.
"The shoe translates deep research in digital, electrical and mechanical engineering into a product designed for movement. It challenges traditional understanding of fit, proposing an ultimate solution to individual idiosyncrasies in lacing and tension preference," Nike said in a press release.he innovative technology comes with additional control buttons placed on the side of the shoes to allow further manual control to fine-tune the fit. The soles of the HyperAdapt 1.0 trainers come with batteries that are recharged wirelessly by induction.

"When you step in, your heel will hit a sensor and the system will automatically tighten," said Tiffany Beers, senior innovator at NIKE, who led the design of the shoe. "Then there are two buttons on the side to tighten and loosen. You can adjust it until it's perfect."
The trainers were unveiled at the Nike Innovation event in New York where Beers and fellow designer Tinker Hatfield showcased the future of shoe engineering.
The colorful lights in the sole and on the back of the shoe indicate the power level. Lighting up blue when fully charged, the color changes to yellow through orange and then to red to signal when they need recharging. Batteries in the shoes are designed to last for a couple of weeks after a three-hour inductive charge.
"Innovation at Nike is not about dreaming of tomorrow. It's about accelerating toward it," said Hatfield. "We're able to anticipate the needs of athletes because we know them better than anybody. Sometimes, we deliver a reality before others have even begun to imagine it."
Football star Cristiano Ronaldo has become the first athlete to try on the new shoe seemed impressed by the innovation.
The self-lacing sneakers will hit the shelves sometime before the end of the year. Video below:
Just wow!!!